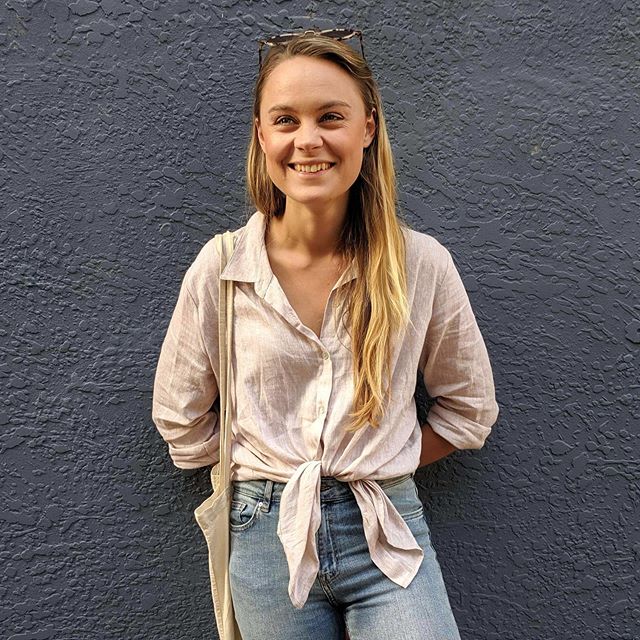 Hormone Harmony:
12 Weeks To Full Balance
Imagine freedom from hormone imbalance forever.
In this 12 week course, you will learn to permanently balance your hormones using my proven protocols.
You deserve to feel incredible.
Intake is currently CLOSED until January 2020. Be notified of doors opening again and receive my free gifts by entering your email below.
Be notified when doors open again
Plus receive my "Tips To Naturally Balance Hormones" eBook instantly.
Imagine your period arrives smoothly and on time, with no symptoms and no pain.
Imagine that your moods are stable throughout the entire month, your skin is clear and that you are able to respond to your natural shifts in energy throughout your cycle.
Imagine fully stepping in to your feminine power and feeling in tune with your body.
All of this is possible.
It's called hormone harmony.
What Is This eCourse?
Empowering you to identify your hormonal imbalances by fully understanding your body and cycle.

Address your own hormonal imbalances using my proven protocols.

Learn how to make your new habits stick for a lifetime. This is not a band-aid solution or quick fix.
I'm Tamika and trust me - I've been where you are.
From horrendous acne that had me looking like a teenager for most of my twenties, to stabbing period pain that had me bed bound and a cycle that was so irregular I could go months without a period.
I have been on all the hormonal roller coasters you are on and made it out the other side.
When conventional medicine wasn't able to give me the answers I was looking for, I was strongly drawn to nutritional and natural medicine.
By going through a whole body reset, addressing multiple nutritional deficiencies, detoxification issues and gut imbalances I was able to finally feel like myself again after a decade of feeling unwell.
Now I work with women who are struggling with the same issues so that they can finally feel at home in their own bodies again as well.
You deserve to feel well again.
I know you're sick of not feeling like yourself.
Sick of being in pain.
Sick of feeling like you are jumping between 100's of different tasks but never fully present.
Sick of unpredictable moods throughout the month.
I know you feel like you've tried everything.
You're trying to eat well, exercise, take the right supplements and get enough sleep whilst also balancing being the best friend/daughter/mother/partner you can be.
Your life already feels so full and you just want to be able to feel yourself again.
I know you are craving a reset.
You want to finally put yourself first and hit the reset button. You want a deeper connection with your body, an understanding of your hormones and what makes you a woman.
YOU CAN RECLAIM YOUR HEALTH
I want to show you how to achieve these life changing results through simple diet and lifestyle changes.
My 12-week Hormone Harmony eCourse will take you step-by-step through protocols I use with my own clients to naturally bring them back to a state of balance, reclaim their feminine vitality and feel at home in their own bodies again.
Enrolments are currently CLOSED until January 2020.
Stay updated on course development, receive my beautiful free gifts and hormone-balancing tips by jumping on my email list below.

Keep Me Updated
I know you're sick of not feeling heard and being offered quick fixes that never resolve your problems in the long term.

This course is not about masking symptoms. It is about finally understanding the inner workings of your body, your cycle and your hormones and using this knowledge to identify what is driving your problems.
You can then use my proven protocols to finally address the root cause of your symptoms and fix them permanently.
Imagine a life free of crazy mood changes, pain and feeling out of balance. It's within your reach and you deserve it.
Are you ready to finally get to the bottom of those pesky mood symptoms you get before your period, or that constant bloat that just won't go down?
Is your period causing you pain that is impacting on your ability to work or get through the day?
Are you planning on coming off hormonal birth control but are scared about how your body will react?
Maybe your period is missing altogether or it seems to run on a schedule of its own.
Are you confused about what is happening in your cycle and wanting to gain a deeper understanding of your hormones, why they are out of balance, and how to get back to that state of balance?
You deserve to feel well again.
This course if for you if you are suffering from:
Irregular periods

Missing period

Painful/heavy bleeds

Acne

Mood swings

PMS

Digestion changes (bloating, constipation, diarrhoea)

Transitioning off hormonal birth control (like the pill)

Breast pain

Hair loss

Preparing for pregnancy
I'm In! Let me know when I can enroll
Leave me your name and email so I can keep you updated on next intake. (Plus you get my free hormone-balancing gifts right away!)
HOW DOES THE COURSE WORK?
This is a self-guided course that walks you through the key steps to improving your hormones, gut function and overall health.
You'll start by implementing the optimum foods for hormone balance and nourishment (which also happens to taste delicious and will never leave you feeling deprived). Then we'll dive deeper into the most common causes of hormonal imbalances and look at some simple strategies to bring you back in to balance.
We'll look at key supplements and lifestyle habits that support hormone harmony. The content will be released to you 1 week at a time and throughout the 12 weeks and beyond you will have access to our closed Facebook group where you can ask questions of me and other group members, and connect with women on the same journey.
Each week you'll receive

:
A 30-minute webinar video covering a specific aspect of hormone imbalance and a protocol to rebalance (see below for week-by-week detail)

Downloadable resources and worksheets to go alongside the webinar

Action steps to make sure you are putting your new knowledge in to practice

Hormone-balancing recipes and tips for grocery shopping

Journalling prompts to help you get clear on the health and life you want for yourself and how to take steps to start achieving this

Access to a supportive, closed Facebook group to connect with other women in the course and have your questions answered by me
SNEAK PEAK of the program content
WEEK ONE:
YOUR MENSTRUAL CYCLE: The major events that occur each month
Learn what a normal period looks like, how regularly it should be arriving and what a normal flow is

Learn the hormones that are responsible for each phase of your cycle and which ones can become imbalanced

Start charting your cycle to identify challenges and assess your overall health

Set an intention for how you want your health and life to be
WEEK TWO:
Eating to support hormone balance: GREENS
Learn why greens are the ultimate hormone-loving food

Which greens to try and simple recipes for including more greens in your diet
WEEK THREE:
Eating to support hormone balance: FATS
Learn why fats are crucial for hormone production and how the out-dated low fat diet has caused huge hormonal imbalances in a number of women

Which fats are the 'healthy' fats and simple recipes and ideas to include more in your diet
WEEK FOUR:
Eating to support hormone balance: PROTEIN
Learn why protein is key for stabilising your blood sugar and how this links to hormone balance, feeling full and reducing overeating

Simple tricks to determine how much protein your body needs and recipes to try
WEEK FIVE:
Eating to support hormone balance: CARBS
Learn the difference between complex and simple carbohydrates and the different effects these have on your blood sugar and hormone production

Which carbs to choose, how to prepare grains and simple recipes

Should you avoid gluten or is gluten-free just a fad?
WEEK SIX:
Blood sugar and its effect on your hormones
Learn how and why chronically raised blood sugar contributes to hormonal imbalances, particularly irregular cycles, acne and hair loss

How to balance your blood sugar easily using food

Blood sugar testing protocol

Easy blood-sugar stabilising recipes
WEEK SEVEN:
What does your digestion have to do with hormones?
Intro to hormone detoxification pathways: the gut and the liver

What your poop says about your overall health and how well you are eliminating hormones

How to support optimal digestive function with food and supplements
WEEK EIGHT:
Liver support for hormone balance
Dive further into hormone detoxification by looking at liver function and how this contributes to hormonal imbalances

Signs and symptoms that your liver is not detoxifying efficiently

Food and supplements to support optimal liver detoxification
WEEK NINE:
How to stress less
Learn the influence stress has on regular ovulation and production of progesterone

Identify period 'stressors' in your life: psychological, nutritional, physical, emotional

Simple strategies to improve the way you manage stress
WEEK TEN:
The 8 most common hormonal imbalances and how these present
Signs and symptoms of the most common hormonal imbalances

Identify which imbalance you might have

Simple solutions to start correcting your hormonal imbalances
WEEK ELEVEN:
Supplements to address the most common imbalances
Where to start with supplements and which to prioritise

The best forms of vitamins and supplements for hormone balance and where to source them

Optimal dosages and timeframes for supplements
WEEK TWELVE:
Tune in to the subtle energy changes throughout your menstrual cycle
Learn how to maximise productivity and when to rest to harness the feminine power of the menstrual cycle

Become in tune with the natural rhythms within your body and learn to work WITH them rather than against them
Read what my nutrition clients have to say…
Interested in the course but want to know more before committing?
Check out the FAQs below or send a message to me and I will be in touch shortly.
FAQs

:

Why 12 weeks?

12 weeks is the time it takes for a primordial follicle (young egg) to grow in to a mature egg which is released at ovulation. Because of this timeline, when we make changes in our diet, lifestyle or supplement regime, it can often take 12 weeks before we notice the full effects on our periods and hormones. I decided to create a 12 week course that would support your body to naturally come back in to balance over these 12 weeks. Many women start to see hugely positive changes before 12 weeks (such as less painful periods, clearer skin and vibrant energy) but it is important to continue for the full 12 weeks to make sure you continue to reap the benefits.

What do I get as soon as I sign up for the early release 80% off deal?

You will get instant access to my hour-long Hormone Balance Webinar on simple tips and tricks you can start implementing straight away to achieve hormone balance. As the course is still currently in development, you will then receive first access to each week of content and downloadables as it is created.

How long will I have access to the course?

How does lifetime access sound? The content will be released weekly over 12 weeks, but is downloadable and able to be accessed at any time you please.

Do I have to complete the course within 12 weeks?

No, absolutely not. I designed the course to be split over 12 weeks to help break the content into digestible chunks, but it does not have to be completed in this time frame. Once you receive the content you will have lifetime access. This means that you are able to implement the protocols in a way that suits your lifestyle and when you feel ready to make changes. This is the key to creating lasting positive health habits.

How much does it cost?

The full 12 weeks of hormone-loving content, highly successful protocols that I use with my clients to achieve amazing results, handouts, downloadables, recipes and quizzes is only $349.

Is there a refund policy?

Yes. If you give the suggestions from this program a genuine try for 30 days and don't experience any changes, I will happily refund you 100% of your investment. However, I am confident that implementing even a few of the suggestions will have a profound effect on your health.

How much time does the course require each week?

Each week there is a roughly 30-minute webinar plus downloadable resources including recipes, handouts and protocols. If you are planning to complete the course within the 12 weeks, you should allow around 60 minutes per week for the content, plus a little time to implement the new practices e.g. recipes and lifestyle tips. There is no obligation to complete the course within 12 weeks as you will receive lifetime access, so this content can easily be spaced out over a number of months if you wish.

What if I'm on a hormonal contraceptive (the pill, IUD, Implanon etc)?

This course is ideal to set you up for transitioning off hormonal birth control. By putting in the work now to ensure you are optimally nourished, you will likely have a much easier ride when you decide to stop using your hormonal birth control and will find your cycles return to normal faster. Read more about coming off the pill here.

What if I'm planning pregnancy or currently trying to fall pregnant?

Optimising your hormonal balance and nutritional status prior to pregnancy is one of the most powerful things you can do to increase your chances of falling pregnant, improve baby's outcomes post birth and speed up your recover after delivery. This program contains all of the strategies I use with my clients who are planning a pregnancy so would be ideal as a preconception program (you may even want to get your partner on board as well!). Read more about the importance of preconception care here.

What if I don't currently have a period?

This program will be a powerful tool in restoring your healthy, natural menstrual cycle. When your period is missing for an unknown reason, the most common causes are undernourishment or being over-stressed. Undernourishment can be under-eating in general, or eating a nutrient deficient diet. Over-stressed refers to all stressors on the body such as over-exercising, psychological stress and illness. The suggestions in this program work by improving your whole body nourishment which is often the missing link in restoring your menstrual cycle. If you want to achieve results even faster or your period has been missing for a long time, please get in touch about one-on-one consults.

I'm vegetarian or vegan. Will the diet suggestions be appropriate for me?

Yes. All of the recipes and meal suggestions have a vegetarian or vegan alternative option.

What if I need more support that is offered in this program?

I am also available for one-on-one nutrition and fertility awareness consults. Please contact me for more information and read about my consults here. If you are interested in an online appointment, please contact me to discuss your options.